How can you grow your career as a woman in science? In line with CABI's strategic goals to empower women, we've interviewed a series of professionals who've worked or collaborated with CABI to share how they got to their current position, giving tangible advice to others looking to grow their careers.
In today's blog, we talk to Margaret Tebbs – a botanical illustrator who's recently co-authored the book Plants for Soil Regeneration, an illustrated guide on soil structure and how to look after it, published with CABI.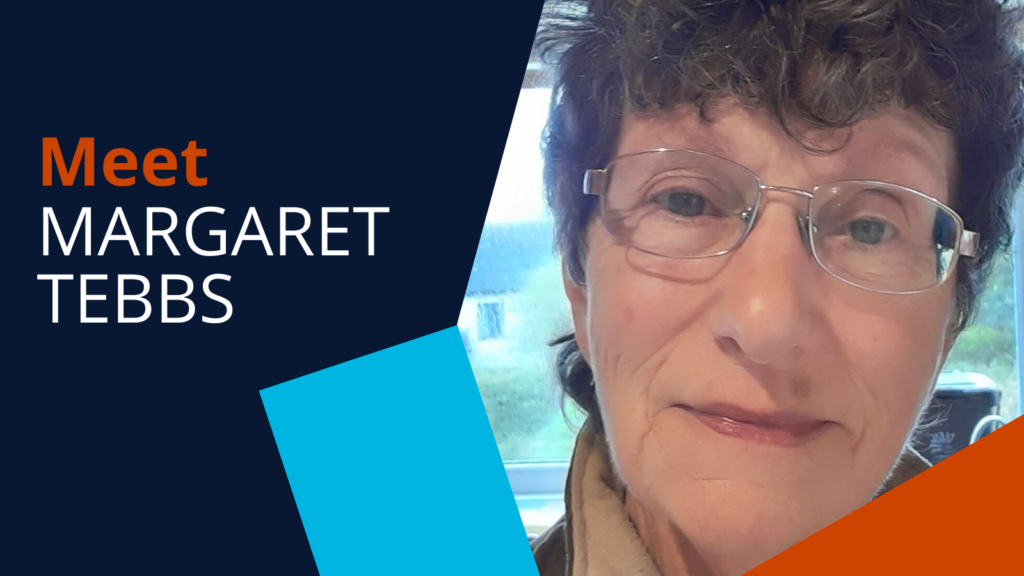 What's your definition of a Botanical Illustrator?
I specialize in producing botanically accurate pen and ink drawings of plant species, along with microscope dissections of flowers and fruits. Most of my work involves working with dried herbarium specimens, collected from various countries, that need to be reconstituted. I have written a piece called "Anatomy of a Herbarium Specimen: The challenges of drawing plants" that describes the problems that we botanical artists face!
Most of my present work is commissioned by the Royal Botanic Gardens, Kew, but I also paint in watercolour and sepia for occasional exhibitions, mostly winter trees which I love. I sometimes work on books – recently I co-authored a book with Sally Pinhey, Plants for Soil Regeneration, an illustrated guide, on soil structure and how to look after it. My other great love is gardening, no-dig without pesticides, and I grow most of my own vegetables.
What does an average day look like in your role?
I don't work as much now, as when I was younger and "hungry". I only take on commissions that I find particularly interesting.
To prepare a picture, I do outlines in pencil, making any dissections that are required, and send it electronically to be checked. When it is returned, I ink in the outlines, and it is completed. I can probably do a picture in a day, if it isn't too complicated.
This is a very specialized area of artwork, and one needs a reasonable knowledge of plant structure to do it properly. As a freelancer I can work when I like, so I don't really have a structure as such, only deadlines!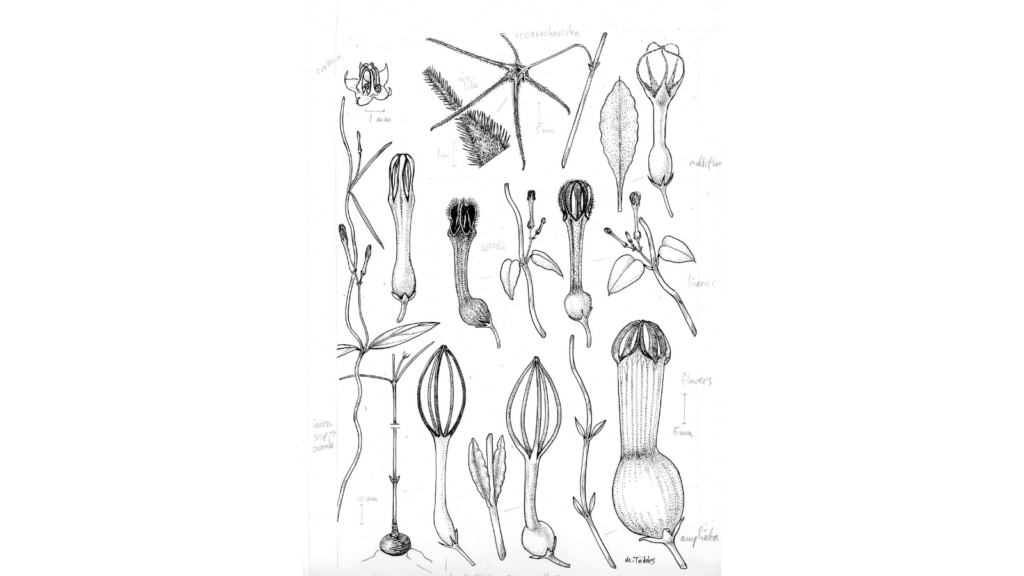 What do you most enjoy and find most challenging about your job?
I enjoy the intricacies and varieties of plants, and the demands of using ink. Ink is an unforgiving medium, and used properly can look great. I enjoy visiting Kew, and meeting up with the botanists who commission my work.
Are there any parts of your job that you didn't expect to be part of the role when you first started?
I have always known about the problems of being a botanical illustrator. Mainly, it isn't particularly well paid, although that has improved. I had a full time job before I went freelance, which enabled me to take a drop in income. Most artists need several jobs to get by, and to be adaptable. There is a certain amount of admin involved, and it is best to have a proper accounts file or book to keep records as it makes it much easier when you're producing invoices and doing taxes.
How did you get where you are now? Looking back, is there anything you'd do differently?
I have been fortunate, as after a stint at art college, I was offered a job in the botany department of the Natural History Museum, London. I must add here that this wouldn't happen now, as I don't have a degree, only O and A level exams. However, I was able to learn about curation, plant families and plant structures. In time, I was sent with colleagues to Central America to collect wild plants for Flora of Central America. This definitely improved and broadened my mind!
I have always been good at art, and when my boss found this out, he trained me and let me illustrate his work (Hypericum – St John's Wort). Through his helpful criticisms, I was able to improve my skills, and of course practiced and practiced. Later in my career at the Natural History Museum I was asked to go to Barro Colorado Island, a nature reserve in Panama, to illustrate seedlings for a textbook (Tropical Seedlings of Barro Colorado Island, Cornell University).
Eventually I decided to leave the department and go freelance, as there was a lot of illustration work at our sister institute at Kew. Since then, I have produced many illustrations for numerous publications, including Kew Bulletin, various Floras, and textbooks. I was also awarded the Linnean Society Jill Smythies medal for botanical illustration in 2011.
I don't know if I would do anything differently – in some ways I have just seized opportunities, and luck favours the prepared mind!
What advice would you give to someone looking to do this role in the future?
The work that I do is very low-tech – I think that digital imagery will eventually take over. My present advantage is being able to draw dried specimens which can't be photographed nicely, and making them look alive. I think I would advise any illustrator to know modern methods using computers etc, as well as hands on drawing. Also, know the subject, and don't give up.



Follow us on Twitter to find the latest blog in this series.