How can you grow your career as a woman in science? In line with CABI's strategic goals to empower women, we've interviewed a series of professionals who've worked or collaborated with CABI to share how they got to their current position, giving tangible advice to others looking to grow their careers.
In today's blog, we talk to Professor Molly Courtenay – a nurse by background who specialised in intensive care, since holding positions at institutions including Cardiff University, Reading University, University of Surrey, Royal College of Nursing and University of California.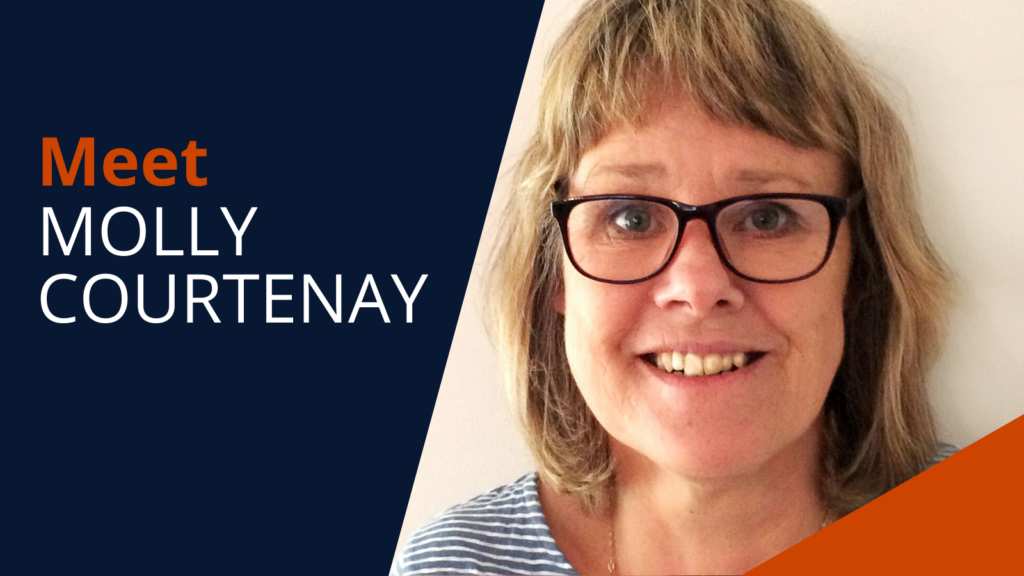 What's your definition of a Professor of Health Sciences?
My role involves teaching, research and administrative duties. Research is a major component of my role – I specialise in the prescription of medicines by nurses, pharmacists and allied health professionals with a specific focus on antimicrobial stewardship. Other activities in which I am involved includes the publication of my research findings in international peer reviewed journals and the supervision of PhD students.
What does an average day look like in your role?
Working full time as a research-active professor I have quite a range of daily activities. One of the main things I do is write proposals for research grants, which is normally undertaken as part of a multi-professional team. I also spend a lot of time co-authoring reports and publications with academics from a range of disciplines, such as psychologists, pharmacists, doctors and health economists – networking with other academics and professionals from my field is really fascinating.
Mentoring early career researchers is another frequent activity. I also regularly attend conferences, deliver presentations and participate in committee, departmental and faculty meetings.
What do you most enjoy and find most challenging about your job?
I enjoy working with academics from a broad range of disciplines, as I believe that working in large multi-professional teams enhances my research. I also enjoy mentoring junior researchers.
Writing successful proposals for grant funding is extremely challenging as it is very competitive.
Are there any parts of your job that you didn't expect to be part of the role when you first started?
I have been a professor since 2006 and at this time, there was not such an emphasis on working in large multi-professional teams to seek grant funding. However, I have come to realise that working collaboratively in teams, and sharing one another's knowledge/skills, provides greater opportunity to learn and develop.
How did you get where you are now?
The prescription of medicines by healthcare professionals other than doctors was legalized just prior to my becoming a professor – it was a new area of practice. This meant that I was one of the first researchers in the field, which really helped me become a professor.
As well as my role as a professor, I also worked in a policy role (I was seconded to this role) at the Royal College of Nursing between 2003-2008. I was their national prescribing advisor. Having both a research and a policy role worked very well together. My research was used to support prescribing policy, and being an expert in prescribing policy, meant that my research was very relevant.
What advice would you give to someone looking to grow their science career/do this role in the future?
You need to look for a niche area – find the gaps in our knowledge. Ensure that your research 'fits' within the school you are working. Network with researchers from other academic disciplines working in your area of research. You will need a PhD – your PHD will act as a foundation for your research. Be prepared to work hard.
Where do you want to go next?
I intend to continue working in the area of antimicrobial stewardship. This has become a very important area as a result of large quantities of antibiotics being used during the pandemic. I also have a number of more junior staff that I am mentoring and so will continue to do this, hopefully, helping these junior staff to develop their research career.
Read more about Molly's work on her Cardiff University profile, and follow us on Twitter to find the latest blog in this series.