On September 23 2021, the United Nations will host a Food Systems Summit (UNFSS) as part of the Decade of Action to achieve the Sustainable Development Goals (SDGs) by 2030. The Summit will launch new initiatives to deliver progress on all 17 SDGs, each of which relies to some degree on healthier, more sustainable and equitable food systems.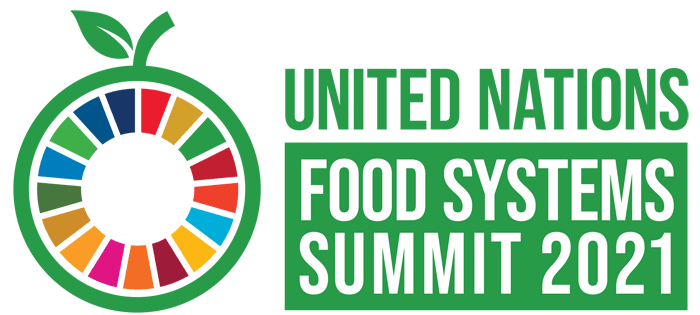 CABI is a member of the Association of International Research and Development Centers for Agriculture (AIRCA), an international alliance focused on increasing food security by supporting smallholder agriculture within healthy, sustainable and climate-smart landscapes.
In December 2020, AIRCA signed a Memorandum of Understanding (MoU) with the Scientific Group of the UN Secretary General's Food Systems Summit to contribute 'position papers' to the summit. In the following months, AIRCA staff and partners prepared a total of four papers that have been since been published on the website of the Scientific Group of the UNFSS. Please see the full list below.
In addition, AIRCA colleagues have participated in national and independent dialogues and contributed ideas and actively participated in working groups for the five 'action tracks' of the UNFSS. One of the outcomes is the paper on soil nutrients (below), which draws attention to the importance of judicious use of external nutrient inputs in building soil health and raising productivity, in particular on the African continent.
AIRCA Briefs
Data and farming innovations aid crop pest risk prediction and management in low income countries
UN Food Systems Summit brief calls for global increase in consumption of fruits and vegetables
Global rescue plan needed for fruit and vegetable diversity
World's indigenous peoples to bear brunt of climate change, warns UN paper
Soil Nutrients: The Key to Meeting the Triple Global Challenge of Food and Nutrition Security, Climate, and Biodiversity
Other CABI initiatives in support of food systems
CABI's work in support of food systems includes our new PlantwisePlus programme, as well as projects using biological control solutions.
Nature-positive food production
PlantwisePlus will support low and lower-middle income countries to predict, prepare themselves for and prevent plant health threats in a changing climate – reducing crop losses and empowering farmers to increase income, food security and food safety by producing more and higher quality food.
PlantwisePlus will focus on: (a) strengthening detection of and response to pest outbreaks; (b) providing public and private agricultural service providers with better digital advisory tools to support farmers in sustainable crop management; (c) enhancing the availability of nature-positive and low-risk plant protection products to reduce reliance on high-risk farm inputs; (d) increasing consumer demand for and supply to local markets of safer, higher quality and locally produced food.
Biological solutions to produce safer food
Invasive species pose a major threat to food production and livelihoods. A recent CABI-led study revealed that Invasive Alien Species are estimated to cost Africa's agricultural sector USD $65.58 billion a year – equivalent to 2.5% of the Gross Domestic Product of all African countries combined. The resulting use of chemical pesticides to tackle invasives has led to significant negative impacts on biodiversity and human health.
As experts in biological control or biocontrol, (the use of living organisms, such as insects or pathogens, to control invasive pest populations), we help farmers control crop pests, diseases and weeds. As a natural method, biocontrol doesn't require the use of chemicals and machinery which can have a negative impact on the environment.
Other biological solutions can also be of commercial value. For example, Green Muscle was developed by CABI and partners and is a biological pesticide containing a pathogen which attacks and kills desert locusts.
Biological solutions in agriculture can therefore be effective and economical, as well as environmentally compatible, and reduce human health impacts due to chemical (pesticide and mycotoxin) residues in food.
---
Further information
Visit the UN Food Systems 2021 homepage, here
Feature image: © AlexRaths/iStock
Related News & Blogs
UN Food Systems Summit 2021 brief charts a path forward to conserve precious genetic resources for future food crop options. The many fruit and vegetable species in food production systems contributing essential nutrients to human diets are under threa…
17 May 2021