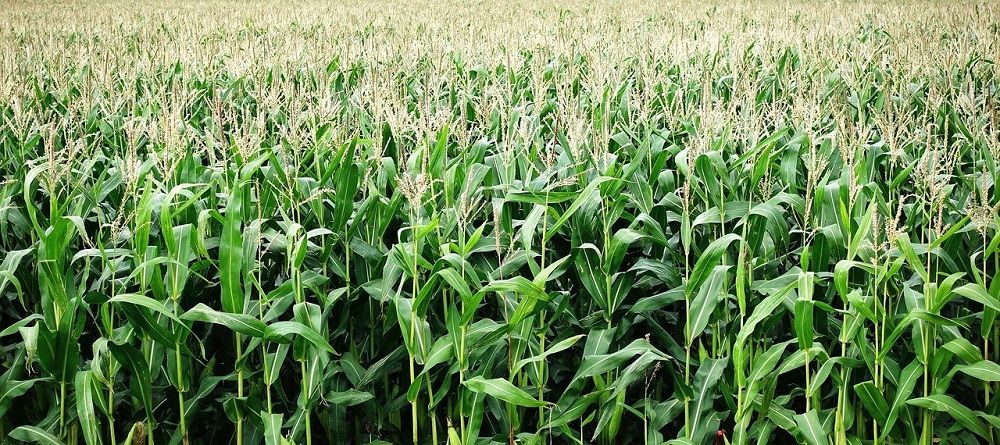 On World Food Safety Day, 7 June, we look at how a natural solution to a maize toxin is helping to safeguard Pakistan's food security and smallholder farmer incomes.
Aflatoxin contamination presents a severe threat to Pakistan's population including its smallholder farmers, writes Dr Babar Bajwa, Senior Regional Director – Asia, CABI. They cause serious food safety and health problems in humans and livestock and significantly reduce small-scale growers' sellable yields and, therefore, their incomes. Research estimates that over five billion people in developing countries worldwide are at risk of chronic exposure to aflatoxins through contaminated foods.
Since maize is such an important staple crop in Pakistan, aflatoxins affect the country at a broader level in terms of national food security. Maize is Pakistan's third most important cereal crop after wheat and rice and an important part of a regular diet in terms of calories. A study on maize in the Punjab region of Pakistan found that out of 40 maize samples, 34 were contaminated with aflatoxins. This has serious implications for food security.
Aflatoxins also have an impact on Pakistan's trade. Strict international trading standards come into play when aflatoxin levels exceed permissible levels. This prevents the export of this valuable commodity crop from Pakistan into overseas markets, reducing valuable national income.
For these reasons alone, it would be necessary to address the threat of aflatoxins. However, another internal driver is exacerbating this already difficult situation. The poultry industry is Pakistan's largest consumer of maize grain, accounting for 65% of total production, but the industry is growing quickly – by 8 to 10% annually – causing the demand and supply gap for maize to widen.
Addressing the threat of aflatoxins with natural solutions
Over the past few years, Pakistan has started to successfully address the threat of aflatoxins. Research into natural solutions to aflatoxins is part of the reason for this success.
In 2018, following intensive Research for Development (R4D) cooperation, USAID and USDA-FAS collaborated with Rafhan Maize Products Co Ltd, the Crop Diseases Research Institute (CDRI) of the National Agricultural Research Center (NARC), and CABI's Regional Bioscience Centre in Pakistan. The organizations came together in a project to develop a biological control agent to manage aflatoxins in maize crops.
Biological control – or biocontrol – is the use of beneficial living organisms to sustainably control problematic or undesirable organisms. This approach levels the playing field by reintroducing some of the specialist natural enemies – biocontrol agents – that help control the problematic species.
In this case, the project identified a native biocontrol agent – a non-toxigenic fungus – to outcompete the toxigenic Aspergillus flavus and thereby manage aflatoxins on maize crop in Pakistan. This fungus was developed into the biocontrol product which was transferred to Pakistan and is now trademarked as AflaPak™.
Together with biocontrol, agricultural knowledge sharing is a critical component of addressing the aflatoxin problem. The project also helped to raise awareness about the problem of aflatoxins and how farmers can address it.
Many smallholders are still unfamiliar with the harmful effects of aflatoxins and those who know about them often lack access to agricultural information to address the problem. Maize procurement officers recommend practices such as drying maize cobs on concrete and delaying harvesting to reduce moisture on the standing crop. However, many farmers are still unaware of these approaches.
Project coordinators, therefore, organised a series of awareness-raising sessions around aflatoxins in major maize growing areas of Punjab province including Faisalabad, Kasur, Khanewal, Lodhran, Okara, Pakpattan and Sialkot. The sessions familiarized farmers with the threat of aflatoxins and the potential of biocontrol options such as AflaPak™.
This training helps maize growers to produce safer maize, arming them with good agricultural information and practices about the reduction of aflatoxin contamination by applying AflaPak™ at recommended stages to bring about the maximum benefits.
A total of 423 maize growers participated in 14 sessions. Experts working on the project briefed farmers on the best possible aflatoxin management strategies in maize crops. This included addressing the dangers to human and animal health and issues that lead to the rejection of maize consignments in trade, which ultimately reduce farmer incomes.
The farmers welcomed the training to help them address aflatoxins and shared their thoughts about international trade and competing at global levels if modern solutions for their problems are introduced at a commercial level.
Since 1971, Pakistan's maize production has increased from 705 tonnes to 7,000 tonnes in 2020 – an almost tenfold increase – showing that the country is on the right track. By working in partnership, we have been able to draw together the many connections between the health of people, animals, plants, the environment and the economy to help us meet the needs of Pakistan's food security and help deliver safe food today for a healthy tomorrow.
For more information about this project, see Aflatoxin control in Pakistan
Click here to see more information about CABI's work in food and nutrition security
About Dr Babar Bajwa
Dr Babar Bajwa is CABI's Senior Regional Director – Asia. An agricultural practices expert and postharvest technologist, he has over 20 years of professional experience working in food safety, post-harvest production, sanitary and phytosanitary (SPS) measures, supply chain development and international trade and investment promotion.
Photo: courtesy of Pixabay.
Related News & Blogs
CABI's digital data expertise has been showcased through a project in Punjab, Pakistan, and will help smallholders in the fight against crop pests. The project is called: 'Strengthening food security post COVID-19 and locust attacks,' and will he…
30 August 2023