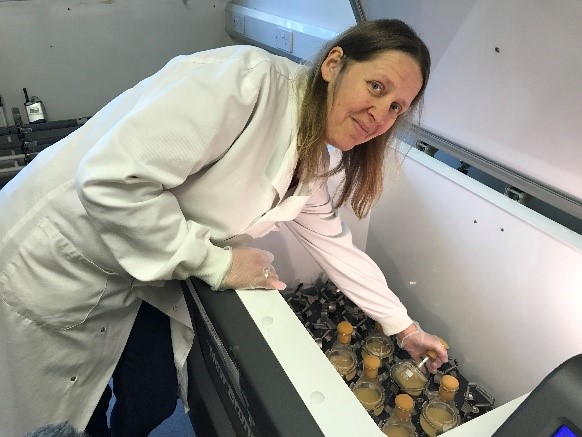 As part of UN International Day of Women and Girls in Science, we turn the focus on CABI's own female scientists to highlight the invaluable work they contribute towards our mission of helping smallholder farmers grow more and lose less to crop pests and diseases. Here we find out more about Dr Belinda Luke – Principal Scientist, Biopesticides Team – who based at our centre in Egham, UK.
Dr Luke is currently working on the BioSpace project that is investigating using space-enabled remote sensing for the long-term sustainable growth of biopesticide use against pests including the fall armyworm and the migratory locust. Indeed, in respect of the latter, she has been heavily involved in the creation of the biopesticide Green Muscle which is providing strength against devastating locusts in the horn of Africa.
What motivated you to work in science and development?
I've always enjoyed natural science – seeing what happens when you do X and Y. If I'm doing practical research it's exciting to see what will happen with my experiments. Sometimes they work, sometimes they don't, but it's all remarkable. I find it fascinating how nature works so well, mostly, in harmony. I know that my work will potentially help people in developing countries lead better, healthier lives.
Which female scientist inspires you and why?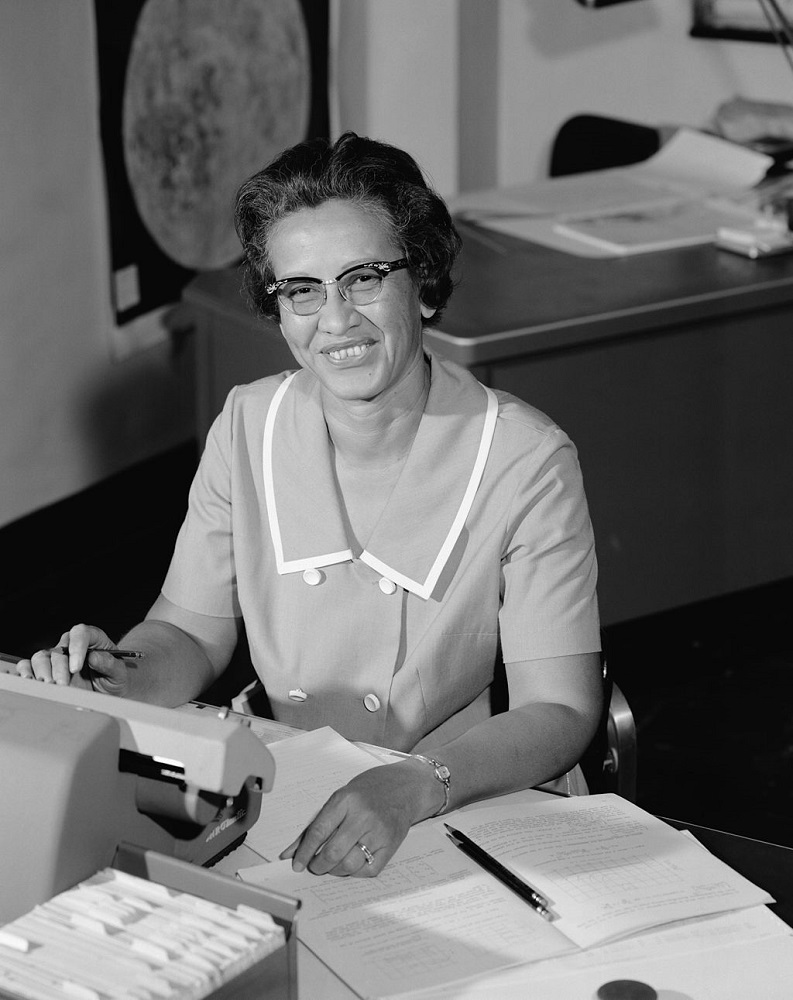 Katherine Johnson the mathematician whose calculations helped to put American rockets into space. Katherine Johnson was one of the few women who worked at NASA at the time (1953-1988) and she was an African-American. Katherine pursued her love of mathematics in a white male dominated workplace. She didn't let anyone get in her way.
What has been your biggest scientific achievement?
That would be my first research project on locust control in Africa. I joined CABI as a research assistant and worked on the project (with many others) for around 6 years. Last year, due to the locust outbreak in East Africa, the Middle East and Asia, I have been working on locusts again – which has been great.
What barriers have you faced as a woman scientist in your work and how have you overcome them?
When I first started at CABI in my twenties I was once mistaken as a receptionist instead of a scientist by a visitor, which was rather embarrassing for him. CABI has always had very good gender equality so I've always found that my bosses supported me in all aspects of my work, encouraging me to keep going.
For me personally the hardest barrier that I've had to overcome was being the only woman at a meeting – especially if that meeting was in a developing country. Often the other attendees would be older men who all knew each other, so it was very difficult to join in conversations at coffee and lunch times. To overcome this I just kept going to the various meetings and taking part. As I grew more confident and started to know more people it got a lot easier.
What does the future hold for you and other women working in science and development?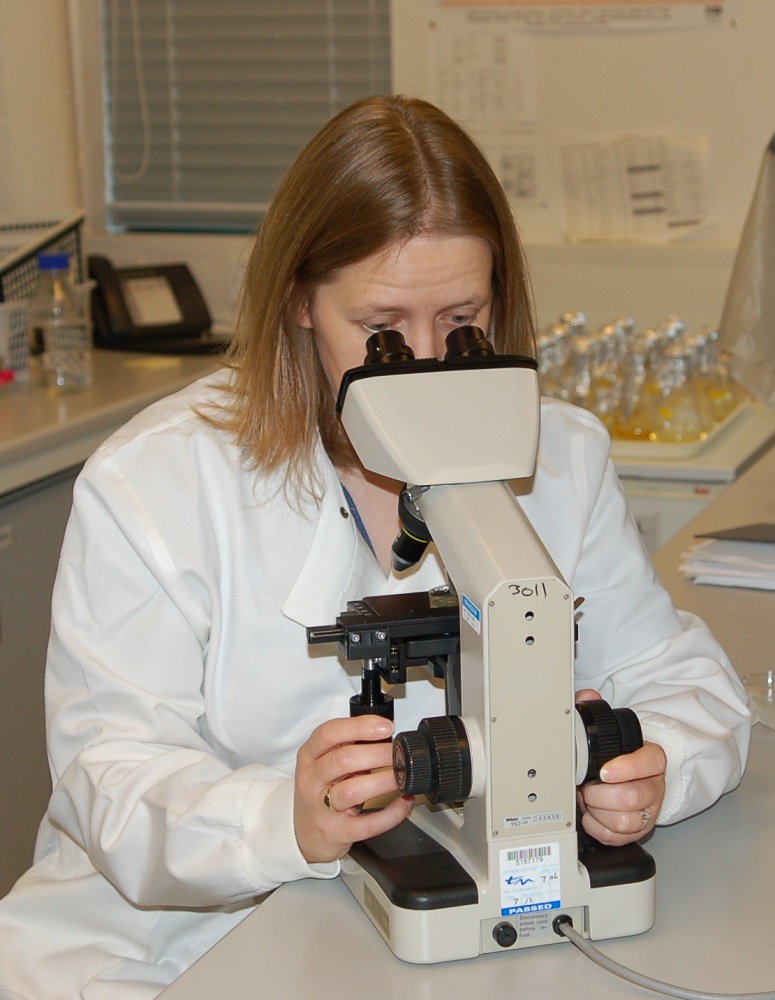 Women in science have a great opportunity and today we have more women scientists in CABI Egham than we do men. There are still inequalities but it is getting better and no woman should be put off working in science.
What advice would you give to girls and women thinking of pursuing a career in science?
If you love science than I would strongly recommend a career in science. You have the opportunity to be the first person to discover something new or help someone with health care, agriculture or putting the first woman on the moon. The possibilities are endless.
Additional information
Find out more about Dr Luke's work in the following projects:
'Green Muscle providing strength against devastating locusts in the horn of Africa'
'BioSpace: Using space-enabled remote sensing for long term sustainable growth of biopesticide use'
'Developing biopesticides to remove the need for cold storage'
Video presentation
Dr Luke talks about how the biopesticide Green Muscle can be used to fight the desert locust in this video: