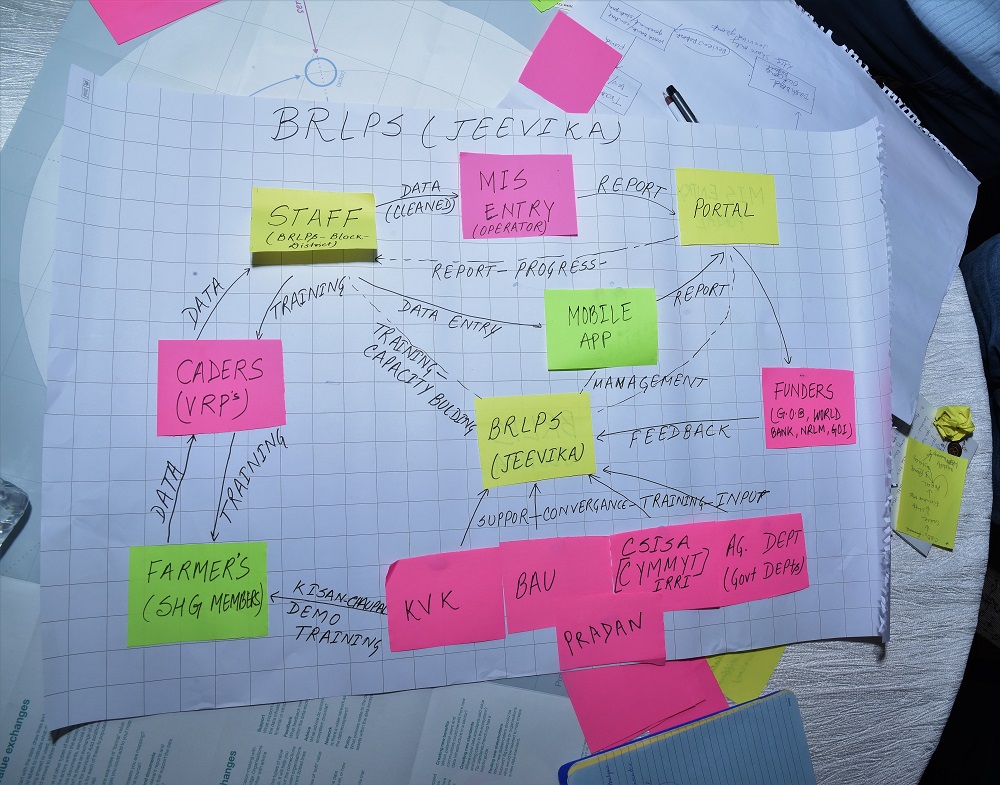 The Cereal Systems Initiative for South Asia (CSISA) in collaboration with CABI and the Open Data Institute (ODI) is taking part in an initiative to support national and local stakeholders – including private players – on best practices around collecting, managing and sharing of research data. Funded by the Bill & Melinda Gates Foundation (BMGF), this is aimed at minimizing potential harmful impacts from data as well as improving the quality and interoperability of data. This includes dealing with personal data.
In line with this initiative a series of virtual training sessions have taken place, entitled 'Creating Impact Through Wider Data Sharing', conducted by Dr David Tarrant from ODI with support from CABI (Arun Jadhav, Akanksha Nagpal) and the CSISA team (Dr Malik, Sugandha Munshi, Madhulika Singh, Anurag Kumar). Six Zoom sessions were held with the aim of enabling each stakeholder to build an open, trustworthy data ecosystem in their workplaces and beyond.
The convergence platform represented a coalition of key stakeholders who are working together to unlock the potential of data to provide better services to farmers in Bihar. A total of 23 participants joined the sessions representing Jeevika, Bihar Agriculture University (BAU), Dr Rajendra Prasad Central Agricultural University (DRPCAU), ICAR Research Complex for Eastern Region (ICAR RCER), Attari, the Indian Farmers Fertiliser Cooperative (IFFCO) and Krishi Vigyan Kendras (KVK's).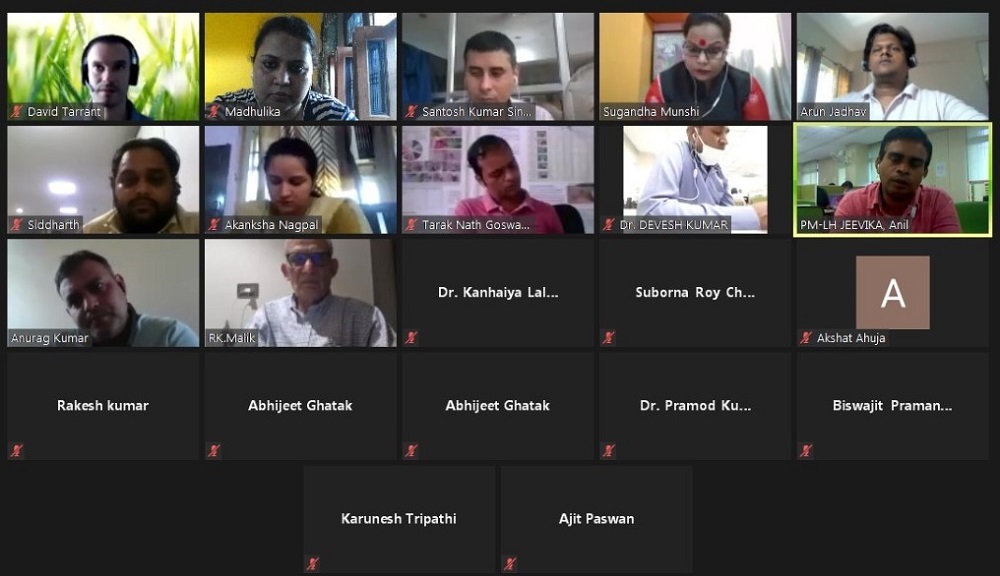 Dr Malik set the stage for the sessions with a background on the purpose and objective of inviting different and diverse stakeholders who were part of the Convergence Platform. The training was divided into six sub-themes:
1) Data sharing: Strategies for change and barriers to success – targeted on challenging participants to think what is the meaning of data and open data, core constraints and barriers that prevented data being shared as openly as possible followed by creating ideas for addressing core constraints.
2) Building data sharing agreements – different approaches taken with respect to data sharing across India.
3) Dealing with personal data – this session introduced personal data, current privacy laws, rights of individuals and responsibilities of organizations in India. They were also guided on practical steps to anonymize the data without compromising the utility of data.
4) Minimizing harmful impacts from data – the focus on this session was to look at potential harmful impacts associated with data sharing (or lack of sharing).
5) Improving the quality and interoperability of data – this session looked at practical techniques to improve the utility and reusability of data. Special focus was given to key role that standards play in a thriving ecosystem and what role the Convergence Platform can play in ensuring sustainability of data for long term impact.
6) Building healthy data ecosystems – this session was collectively led by Drs Malik and Sugandha to encourage participants to contribute their thoughts on next steps following the learning and come up with a series of actions and potential opportunities for CSISA, CABI and ODI to support those actions. During each of the sessions, under the six sub-themes, participants engaged in a series of interactive discussions and group activities focused on shared goal and partnerships.
The participants appreciated the training and expressed that it would help in their professional growth as well. The consensus was to overcome basic challenges like being more transparent, bringing more cross learnings, co-developing decision tools and also respecting each organization's strategy. This was in order to strengthen the position to bring changes at the policy and processes level as scientific inputs would be supported with evidence-based management options. Digital Certificates for Participation were shared with all the participants at the end of the session.
Additional information
This story has also been published at other platforms, accessible at:
Tags: CSISA, ODI, BMGF enabling data access project, digital development, data sharing
See also the project page 'Enabling data access to support innovation in decision agriculture: soil health, agronomy and fertilizer.'