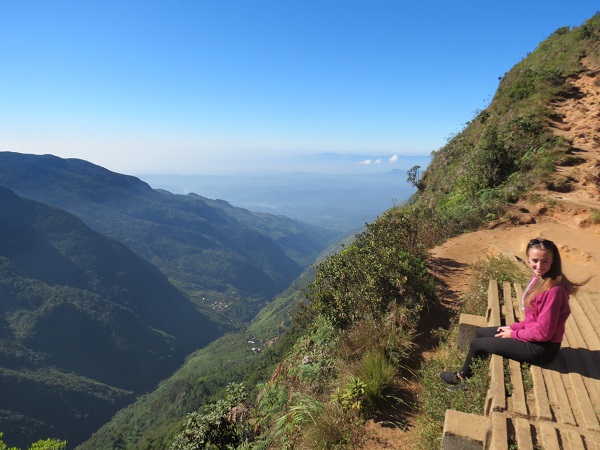 Today, 11 December, is International Mountain Day.  Almost one billion people live in mountain areas, and over half the human population depends on mountains for water, food and clean energy. And mountains are also important for tourism, attracting visitors for their scenery, wildlife, healthy air, winter sports and summer activities such as hiking, climbing and mountain biking. The UNWTO has issued a new report on mountain tourism, presenting a summary of the information generated at UNWTO's mountain tourism events, including a systematic definition of mountain tourism. In addition, it gives an overview of the development of mountain tourism in different parts of the world over time, and the recent structural changes affecting this segment as a result of new market patterns. It includes a number of "learning cases", all of which have been presented at UNWTO's World Congresses on Snow and Mountain Tourism, organized on a bi-annual basis in cooperation with the Government of the Principality of Andorra since 1998, and at the First Euro-Asian Ski Resort Conference of UNWTO, which took place in Almaty, Kazakhstan in October 2013.
A feature of many mountain tourism destinations is that they can attract visitors throughout the year. Whereas coastal and beach resorts can become deserted in the winter months, those mountain regions which are suitable for snow sports such as skiing and snowboarding enjoy their peak seasons in the winter months. But many winter sports destinations now also attract many visitors in the summer months, whether by using hotels as conference venues, drawing in wellness travellers for the clean air and water, or through developing more hiking and mountain biking trails. This development of alternative activities is becoming more important as some ski resorts face the prospect of a lack of winter snow in the future due to the warming climate.
The UNWTO report says that while in the 1960s and 1970s little targeted marketing was required to attract visitors to mountain destinations, mountain tourism has become a buyer's market and needs to be reinvented and promoted. It is suggested that as mountain tourism destinations tend to offer similar products, they should strive to differentiate their product offerings in order to achieve a stronger position in competitive markets. The use of multimedia websites allows potential visitors to get a visual impression of a given mountain destination and to plan and book their stay while enabling the given service providers to track visitors before, during and after their stay to better understand their preferences and travel behaviour.
Other than animal husbandry, mountain areas have limited means of generating economic development, and tourism is often the main generator of economic growth. But its sustainability depends on keeping the fragile mountain environment and landscapes intact. While mountain tourism is not a major contributor to environmental pollution and degradation, care must be taken to not allow tourism structures to harm the aesthetic environment, and the tourist industry must work on increasing the energy efficiency of resorts during the winter season.
The report includes chapters on the historic development and specialization of mountain tourism, the nature of the mountain tourism market, structural change in mountain tourism, positioning and branding, success factors of mountain resorts, and sustainable development in mountain tourism. The final chapter is on the institutional framework of mountain tourism development, looking at the roles of both private entrepreneurship and public administrations. The report can be freely downloaded from the UNWTO website.
Information and research on mountain tourism can be found on CABI's Leisure Tourism internet resource, including a complete 2016 CABI eBook on mountain tourism (also available in print). The theme of the 2018 International Mountain Day is "Mountains Matter", with a focus on livelihoods in mountain areas, the crucial role mountains play in providing key ecosystem goods and services to the planet, and their vulnerability in the face of climate change. All these topics, and mountain forests and agriculture, are comprehensively covered on CAB Abstracts and the Environmental Impact internet resource.