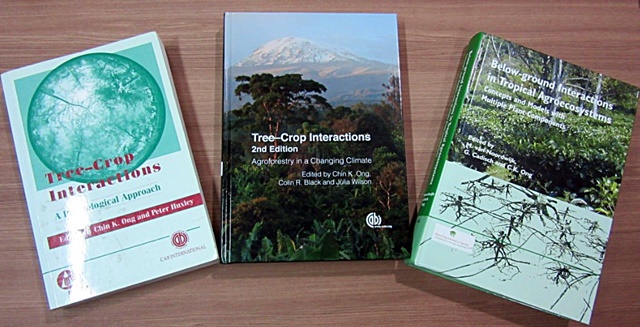 Twenty years after the first edition of the standard book on tree–crop interactions, edited by Peter Huxley and Chin Ong, we now have a second edition. The second edition has explicit attention to climate change, with chapters on microclimate effects and consequences for the various terms of the water balance.
The primary strength of the book remains the focus on a process-level understanding and, as such, on results beyond the location-specific empirical selection of best practices in a given context. The various chapters help in reasoning how changing conditions may have to be accompanied by changing practices, based on what we know of the balance between competition and complementarity. Apart from a chapter on water and two on roots, the focus remains on aboveground interactions; a volume with deeper analysis of belowground interactions had been published ten years ago.
To continue reading Meine van Noordwijk's blog, click here.