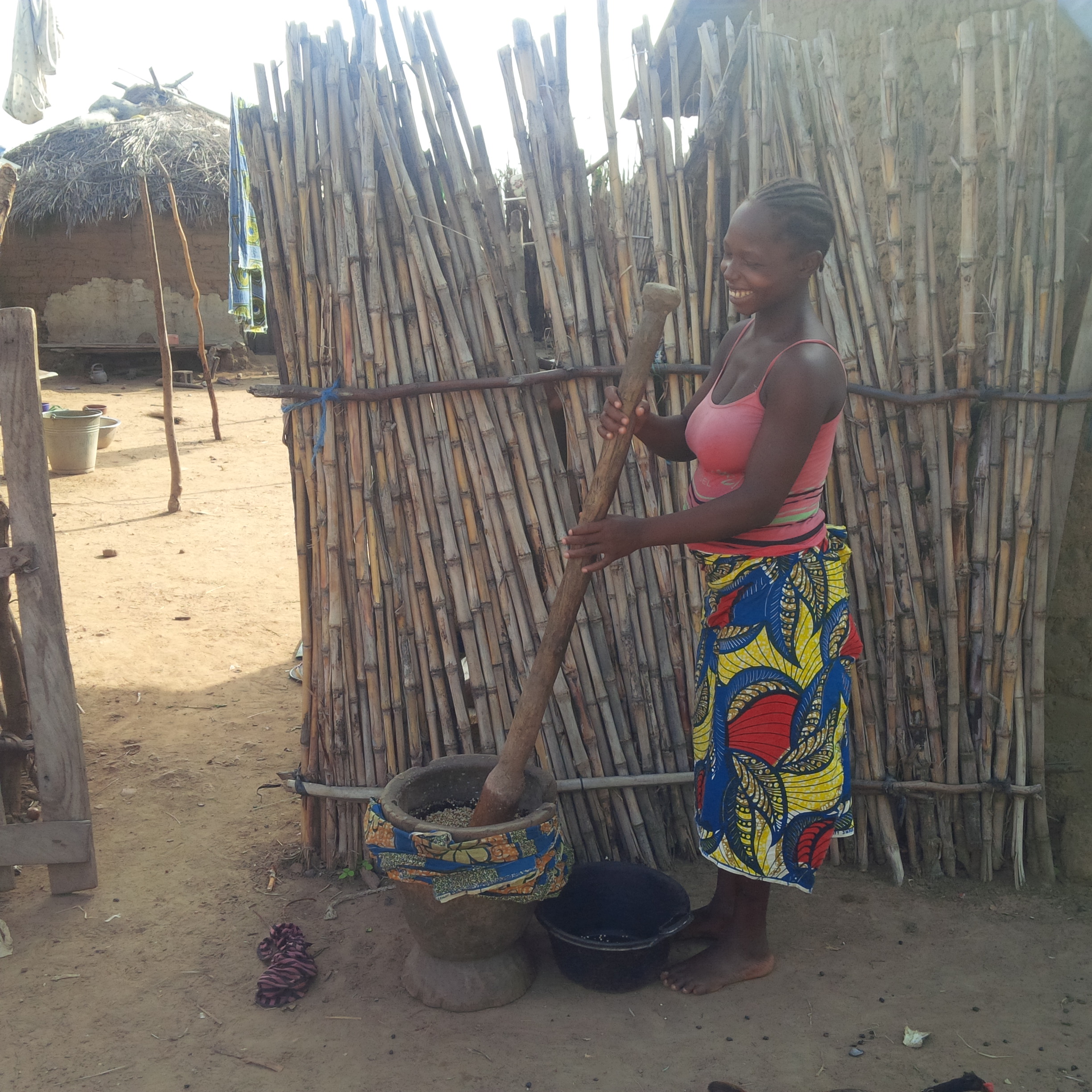 Bookie Ezeomah, marketing intern at CABI, talks about her studies in Nigeria and the UK focusing on agriculture and food security
Food security, poverty, Africa and sustainable development are buzz words and phrases that punctuate most development discourse these days. I come from a developing country and was one of those who became so fatigued with hearing about these issues to the point that the magnitude of the problem seemed to diminish in my mind. But I could not run away from the reality of these issues as I faced them every day. I also realised that by not being part of the solution, I was indirectly a part of the problem. Albert Einstein said "We cannot solve problems with the same thinking we used to create them" and truly, I began to see the problem with development in Africa more objectively when I started my MSc in Sustainable Agriculture and Food Security.
I have come to understand that the unique socio-cultural climate and certain behavioural patterns tied to African traditional beliefs may be one of the reasons why some development efforts prove difficult.  The African food culture, for instance, goes beyond just being a source of sustenance but is also an important symbol of groups' identity, history and traditional belief system. This inspired me to dedicate my Masters' project to research on identifying what aspects of development have influenced culture and traditional food systems among some indigenous groups in the Federal Capital Territory (FCT) of Nigeria.
The FCT has become a melting pot of different Nigerian and foreign cultures and has also developed into a fast paced modern region. However, beyond the high rising buildings and cosmopolitan atmosphere exists various indigenous groups who are the original settlers in this area. Using two dominant tribes in the FCT as case studies, I sought to understand their perception of the impact of this development on their food culture as well as identify particular development needs, focusing especially on food and nutrition security.
Through my fieldwork, I was able to capture the socio-cultural characteristics of these groups and understand their food production systems and consumption patterns. During focus group discussions with some indigenes, most of who are smallholders, I got to see how their farming system has evolved to embrace the food culture of immigrants and how this evolution in their farming system has also influenced their indigenous food culture.  
Results from analyses of data obtained from the field will enable me to recommend ways that indigenous culture can work hand in glove with development and more importantly suggest ways that both indigenous and adopted food culture can inform food and nutrition security campaigns in FCT and Nigeria.
Over the next six months, I will be working with CABI as an intern in the marketing team, learning about development communications and assisting in the campaign on invasive species and their impact on smallholder livelihoods. I hope that at the end of these six months, I will have improved my skill in communicating development projects and would have contributed to international development in my own little way.