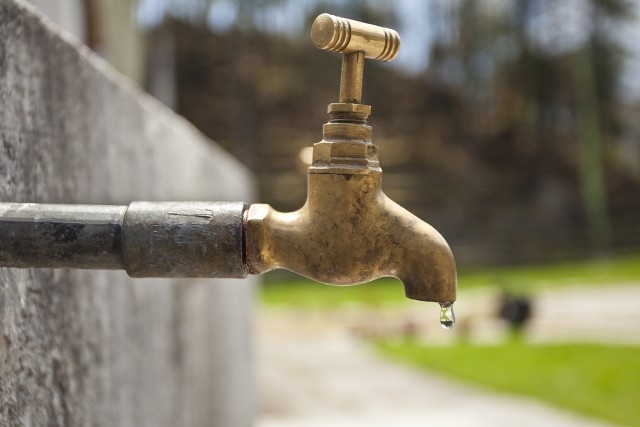 As featured on this blog by Vera Barbosa on Monday, World Water Week is currently highlighting issues in global water resources. To coincide with Water Week, the International Tourism Partnership (ITP) has published a report on water risk issues in key development areas for the hotel industry – Rio de Janeiro, Beijing and Shanghai, India's Golden Triangle and Dubai. Water is a key resource for tourism, but water use by the industry can impact on water availability for local communities: many tourists like to visit warm, sunny regions where water can be in short supply, but also expect plentiful showers, swimming pools, and perhaps water-intensive facilities such as irrigated golf courses, while on holiday. 
The study was conducted for ITP by the Stockholm International Water Institute (SIWI). It provides an overview of how fresh water may become a constraint to the hotel industry in the specified regions in terms of maintaining current operations, as well as future growth. 
The report highlights a range of potential impacts the industry could suffer due to shifts in the availability and quality of water resources and points out potential areas where additional costs can be expected. The assessment also suggests possible mitigation measures that can be taken to reduce negative impacts. 
Key findings are; 
Dubai – excessive consumption of groundwater and increasing pressure on desalination facilities could lead to severe water shortages in the near future.
China – water shortages, increasing flood risk and pollution are to be anticipated, as well as possible price hikes due to increased costs of water treatment.
India's Golden Triangle – over-extraction and climate change impacts risk limiting available fresh water resources. Emerging legislation is also expected to put increased demands on private sector water users.
Brazil – changed runoff patterns could cause bottlenecks in both energy and food supply affecting the hotel industry. 
Freshwater is becoming a scarce resource in many parts of the world due to overconsumption, pollution, climate change impacts as well as poor management of the resource. Reports warn that by 2030, demand for freshwater may outstrip supply by 40 per cent. With rising stress on water resources and the competing needs of businesses and communities, effective water resource management is crucial to a hotel's ability and licence to operate. 
The ITP report suggests that the hotel industry should develop efficient accounting tools tailored to the industry in order to efficiently measure water utilization and related impacts in various forms. Plans for new hotel developments should include options assessments for: 
Water saving and reuse (what areas of direct water use can be reduced, replaced or abandoned to save water and where can water reuse be effective?).
Operation efficiency (how can various operational schemes appliances/equipment be altered through small adjustments to address both direct and indirect water usage use (such as energy consumption)?)
Technology choices (if new technology needs to be invested in to cater to the above, what are the cost-effective choices?) 
Fran Hughes, Head of Programmes at ITP, says; "Whilst there is a lot of information available to hoteliers about water efficiency, what has been lacking are clear facts on water issues in specific areas. As such, it is sometimes hard to build the case for investment and action. We hope the findings of this report will help hoteliers to understand the local context where they operate and develop appropriate water management strategies. ITP's water working group continues to collaborate to build a strong business case to hoteliers, owners and developers to implement future-proofed water strategies and move the industry from a position of simple water efficiency to true water stewardship." 
CAB Abstracts and the Leisure Tourism Database carry the research literature on tourism and water use. A few selected references indexed on the database are listed below. 
Download the report – ITP Water Risk Assessment (PDF file) 
References 
Water use efficiency in the hotel sector of Barbados. Charara, N.; Cashman, A.; Bonnell, R.; Gehr, R.; Journal of Sustainable Tourism, 2011, 19, 2, pp 231-245, 24 ref. [doi: 10.1080/09669582.2010.502577] 
Evaluation of water saving measures in hotels: a Spanish case study. Barberán, R.; Egea, P.; Gracia-de-Rentería, P.; Salvador, M.; International Journal of Hospitality Management, 2013, 34, pp 181-191, 30 ref.  [doi: 10.1016/j.ijhm.2013.02.005] 
Water use in hotels in Hong Kong. Deng ShiMing; Burnett, J.; International Journal of Hospitality Management, 2002, 21, 1, pp 57-66, 3 ref. [doi: 10.1016/S0278-4319(01)00015-9] 
Hotel water consumption at a seasonal mass tourist destination. The case of the island of Mallorca. Tortella, B. D.; Tirado, D.; Journal of Environmental Management, 2011, 92, 10, pp 2568-2579, many ref. [doi: 10.1016/j.jenvman.2011.05.024] 
A market-based proposal for encouraging water use efficiency in a tourism-based economy. Cashman, A.; Moore, W.; International Journal of Hospitality Management, 2012, 31, 1, pp 286-294, many ref. [doi: 10.1016/j.ijhm.2011.05.007]