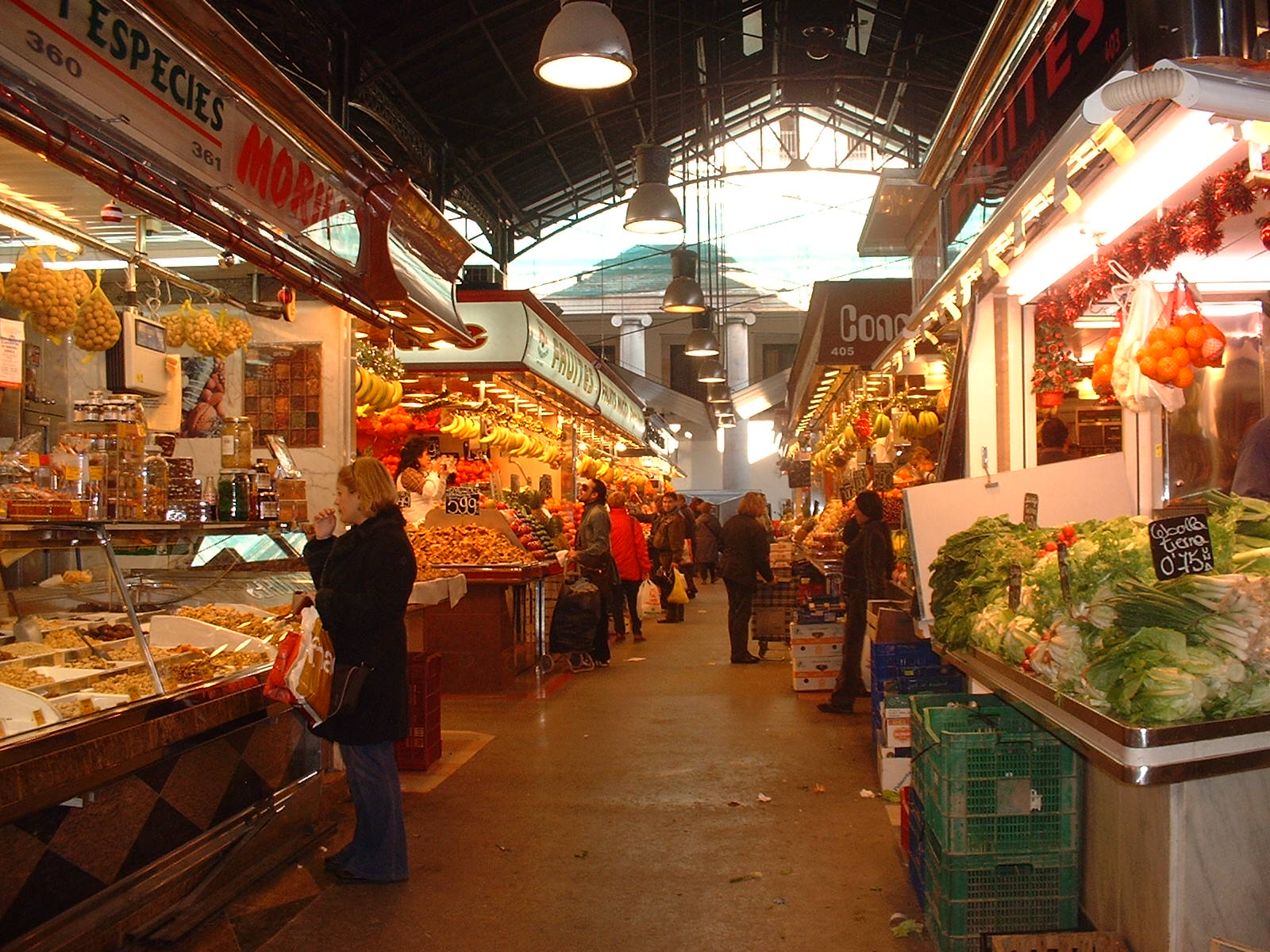 Barcelona market, photo by Vera Barbosa
As I discussed in a previous blog posted here, 'Going Veggie to save the planet – does what you eat really matter?' perhaps we should be eating less meat or even become vegetarians because meat production put considerable pressure on the world's resources, such as land and water, and also to reduce greenhouse gases (GHG) emissions. A meat-based diet consumes 2.9 times more water, 2.5 times more primary energy, 13 times more fertilizer and 1.4 times more pesticides than does a vegetarian diet.

In face of the recent horse meat scandal in the UK, surely, we have yet another good reason for becoming vegetarians and I wouldn't be surprised if the number of vegetarians has increased somewhat lately or at least that we will soon see an increase in the number of people who changed their diet, from eating red meat to eating chicken and fish instead! However, for those who simply love all meats too much to give any of them up, an article in The Guardian online last week suggested, "demitarianism" which means eating half as much meat as the usual, instead of giving up meat altogether.
It is estimated that the world population will be over 9 billion by 2050, which is more than 30% higher than it is today. Most of the population increase will occur in developing countries, which will be richer and consuming more by then. Food production will also have to increase accordingly, while the land and water available will remain the same; not forgetting the increase in land to produce biofuel, it is expected the world will see more threats to food security. We might not have an option but to adopt a meat-free diet by then, or one with less meat, i.e. we might be going back to how things were a few generations ago, when people consumed less meat than they do today.
Prof Mark Sutton, who coined the term "demitarian", and is the main author of a UN Environment Programme (UNEP) and the Centre for Ecology and Hydrology (CEH) report, published last week, on 18 February 2013, said the food chain is at risk and "now is a good time to talk to people about this." The report entitled 'Our Nutrient World' points out that in order to feed a world population of 7 billion people; we have had to double global land-based cycling of nitrogen (N) and phosphorus (P), which has caused major environmental, health and economic problems. Unless action is taken, the increase in the consumption of energy and animal products will exacerbate nutrient losses, pollution and land degradation, which will be a threat to water, air and soil quality and will in turn affect climate and biodiversity, said Prof. Sutton.
Considering meat production accounts for 80% of N and P used in farming, it clearly makes more sense to change to a vegetarian or at least a "demitarian" diet. I know many people who have reduced their red meat intake and eat more white meat like chicken, for example. Chicken production is a lot more efficient than that of beef, because they grow quickly and use less land.
The UNEP-CEH report highlights that there is still no intergovernmental framework to address the multiple challenges for N, P and other nutrients. A blueprint for such a framework is outlined in the report, considering the institutional options. The potential for net economic benefits is illustrated by estimating the consequences of meeting a common aspirational goal to improve nutrient use efficiency by 20% by the year 2020.
Link to the Guardian online article.
Link to CEH press release and report 'Our Ntrient World.'
Also visit the reports section of the CABI internet resource Environmental Impact, where you will find over 2000 recent reports from high profile organisations such as the UN, EC, WHO, World Bank, DEFRA, and the UK Environment Agency, on the subject of global warming, climate change and impacts on biological systems, as well as mitigation and adaptation options.