First blog from our guest blogger, Hollie Gibson, who is studying Environmental Sciences at the University of East Anglia, UK.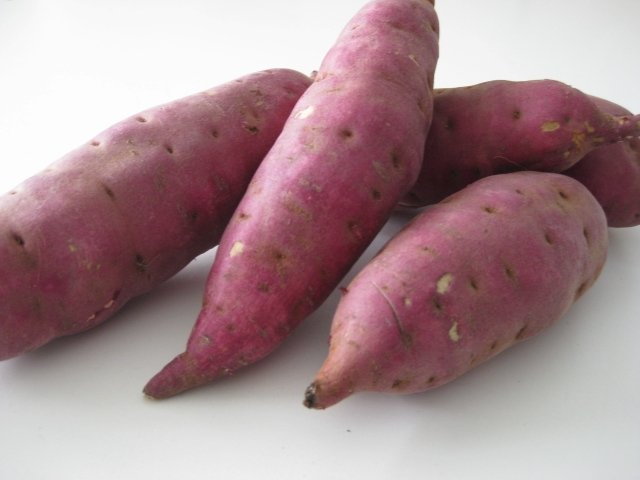 As the London Olympics came to an end on the 12th of August 2012, plans for the next Olympics which will be held in Rio, 2016 are already in full swing. This time however it is not the athletes that are making the headlines, instead it's the one and only Sweet Potato.

The International Potato Centre (CIP) and CGIAR (Consultative Group on International Agricultural Research) both published articles earlier in the week stating how David Cameron (British Prime Minister) and Michel Temer (Vice President of Brazil)  have urged "global leaders to step up efforts to improve nutrition and reduce stunting among children before the next Olympics in Rio" at the Global Hunger Event.
Vitamin A deficiency (VAD) can cause blindness, compromised immune systems and even death. Harvest Plus states that "annually, up to 500,000 preschool children go blind from VAD, and about two-thirds will die within months of going blind". However, experts say that the "Orange-fleshed sweet potatoes are packed with Vitamin A and other vital nutrients," says Maria Andrade, an International Potato Centre (CIP).
The sweet potato is already showing signs of winning awards in Sub- Saharan Africa, such as countries like Uganda where results were published in a journal article called "Introduction of β-Carotene–Rich Orange Sweet Potato in Rural Uganda Results in Increased Vitamin A Intakes among Children and Women and Improved Vitamin A Status among Children" by Hotz et al. The results are also backed up by similar results in Mozambique and now CIP are increasing the amount of orange sweet potato in much of Africa.
"One in three of the world's poorest children cannot reach their full potential due to malnutrition" DFID
There are nearly 12,000 records on sweet potato in the CAB Abstracts database and here is the link to them, which can be accessed by subscribers of the database.
Link to the International Potato Centre Article
Link to CGIAR Article
Link to DFID Article
Link to Ugandan Study
Sweet potato image from http://www.agriculturesource.com