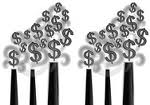 The UN Climate Change Conference (COP16) ended on Saturday, 11th December 2010 and during the second week of the conference, ministers from developed and developing countries were paired in an attempt to facilitate negotiations on the main issues, such as mitigation, adaptation, financing, REDD and technology. The outcome was the 'Cancún Agreements' as it is called, which according to the United Nations Framework Convention on Climate Change (UNFCCC), "is a balanced package of decisions that set all governments more firmly on the path towards a low-emissions future and support enhanced action on climate change in the developing world." ''Cancún has done its job", said UNFCCC Executive Secretary Christiana Figueres. But has it?

Below are what I consider to be the main elements of the 'Cancún agreements':
Industrialised country targets are officially recognised under the multilateral process and these countries are to develop low-carbon plans and strategies and assess how best to meet them, including through market mechanisms, and to report their inventories annually.
Developing country actions to reduce emissions are officially recognised under the multilateral process. A registry is to be set up to record and match developing country mitigation actions to finance and technology support from industrialised countries. Developing countries are to publish progress reports every two years.
The Kyoto Protocol's Clean Development Mechanisms has been strengthened to drive more investments and technology into environmentally sound and sustainable emission reduction projects in developing countries.
Parties launched a set of initiatives and institutions to protect the vulnerable from climate change and to deploy the money and technology that developing countries need to plan and build their own sustainable futures.
A total of $30 billion in fast start finance from industrialised countries to support climate action in the developing world up to 2012 and the intention to raise $100 billion in long-term funds by 2020 are included in the decisions.
Governments agree to boost action to reduce emissions from deforestation and forest degradation in developing countries with technological and financial support.
Further agreement points are given in the press release.
Does the "Cancún Agreements" go further than the Copenhagen Accord?
According to an article by the Guardian Environment Editor, John Vidal, developed countries didn't show the climate leadership that the developing countries expected. He said "the promise of vast new flows of aid money is still a chimera; the ambition to keep temperatures rises to 2 ˚C is nowhere near enough to prevent disaster across Africa, Latin America and Asia. In the overriding desire to get a deal – any deal – gaping loopholes and ambiguities were left in, dates were left out and major issues about the final legal form and the emission cuts all countries will need to make were pushed back another year." "In effect, the world is in a limbo", he added.
I think that, like me, most people had modest expectations with regard to the outcome of the Cancún UN meeting. I certainly wasn't anticipating a legally-binding outcome or agreement on each outstanding issue. As I mentioned in a previous blog here, the Assistant Secretary General for Policy Planning Robert Orr said the week before the conference that he didn't expect the conference to deliver a final answer on solving climate change. However, I think the elements of the agreement presented above, especially finance to help developing countries, is a step further toward solving climate change. Vidal also agrees that the best news for developing countries is that a new climate fund will be set up and be largely directed by them under the auspices of the UN and not the World Bank.
I think it is also a good thing that the deal acknowledged for the first time that 2 ˚C is not enough and that overall cuts in greenhouse gas emissions of 25-40% below the 1990 levels will be needed, as mentioned in Vidal's article. It also left open the option to review this. Although most scientists believe that 2 ˚C is still too high and we should be looking into a 1.5 ˚C.
Let's remain optimistic and hope that the next UN conference on climate change in South Africa next year will improve on the Cancún deal.
Link to Guardian article
Link to UNFCCC press release
Link to CABI Environmental Impact database, which contains over 70,000 records on climate change for subscribers.