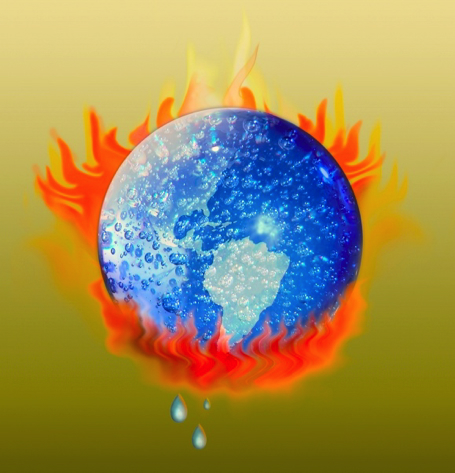 If you go
to Blackheath, London,
today you will witness environmental protestors camping and campaigning to get
those in power to step up their act and stop global warming and climate change.
Another camp gathering is being organised in Bangladesh
to take place in October.  Youth delegates pledged to keep global warming
high on the international agenda as the Tunza International Youth Conference on
Climate Change ended on 23 August in Daejeon, Republic
of Korea;
they urged world leaders to seal a meaningful deal in the forthcoming meeting
in Copenhagen.
A five-day 300-mile bicycle tour (Brita Climate Ride) is taking place in New
York, USA next month and will feature expert speakers every night and will
conclude with a rally on the steps of the U.S. Capitol building (see my previous blog) . The pressure is on, as the much
publicized Climate Change meeting in Copenhagen
in December approaches.
Supporters travelled from
across the UK
to Blackheath, where the camp has been set up on a hill overlooking Docklands
and Canary Wharf.
Organisers say this year's venue symbolises the financial and corporate centres
of power, and is within the floodplains of the River Thames, which they warn is
at risk of bursting its banks if climate change continues to escalate (see report here).
The three-day long `Bangladesh Climate Camp- 09'
in association with Oxfam International will be held in Noakhali from 16 to 18
October 2009. The objectives of the camp are: to take direct action against the
root causes of Climate Change; to build a movement asking for Climate Justice; to
create a space for Climate Education; to build the capacity of youth to uphold
activism on Climate Change; to organize `Bangladesh month of Climate Action'
successfully. Bangladesh
is particularly vulnerable to climate change. The entire country is basically
one vast river delta, which leaves it at the mercy of weather extremes.
John Prescott speaks for
parliamentarians across Europe
and speaking on the BBC Newsnight  programme this week, he used the film
'Age of Stupid' to indicate what might happen under a warmer climate. He sent a
tough message to greedy consumers, such as Europe and the USA
– we should cut greenhouse gases emissions by around 80% by 2050, with the
developed world cutting mostly and firstly. Tom Picken, Friends of the Earth,
also spoke in Newsnight and he said that the developed world have to step up
and provide the finance necessary and take up leadership on reductions.

Scientists have been carrying out
research on global warming and climate change for the past few years. The
results of scientific researches on the subject have been widely published and
well publicized in all media. You can find a research on the effect of global
warming and climate change on any living organism and environment. Government
and NGOs seem to have taken notice of these results; they have put
environmental emissions laws and regulations in place; they have invested in
research on the subject and provided incentives and measures to reduce
emissions of greenhouse gases and are talking about / planning to invest more
cash. People are organising camps and protesting to keep the pressure on and
the conscientious folk are doing their bit to reduce emissions. Will the effort
be enough to curb global warming and the resulting change in climate? Many say
it isn't enough and that climate change is already happening. Will people
continue to do their bit to try and avoid climate change, i.e. reducing waste
and emissions, reusing, recycling and protesting? Let's hope so because each person's small action might add up to a lot!

The CAB Abstracts database has some
25000 records on results of researches on global warming and climate change.
The CABI
Environmental Impact web resource  was created to provide information
on climate change and other influences of humans on the biosphere; it has over
1000 climate change reports from various governmental and non-governmental
organisations, as well as review articles.
Photo: Google images