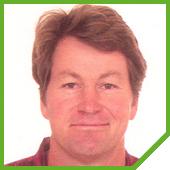 Arne Witt is the coordinator for Invasive Species at CABI
Africa based in Nairobi, Kenya. Arne is responsible for coordinating
all CABI activities associated with Invasive Alien Species (IAS) on the
African continent. He is also the current International Project
Coordinator for the UNEP-GEF project, "Removing Barriers to Invasive
Plant Management in Africa".
You can ask Arne a question about invasive species on the United Nations Environment Programme (UNEP) Ask an expert site during the whole of today, May 19th 2009. I encourage you to check the site on a regular basis throughout the day and pose questions to Arne.