Recently, I came across an exciting piece of research which I thought is worth sharing here. Researchers from the University of Nevada, Reno, USA, developed an inexpensive process to extract oil from the leftovers of making espresso, cappuccinos and other coffees collected from a coffee house chain. The oil was then converted into biodiesel, which could be used to fuel motor vehicles. Would biodiesel from coffee oil be a more economical alternative to biodiesel produced from other sources?
Spent coffee grounds contain 11-20% oil, depending on their type. This is competitive with other major biodiesel sources, such as rapeseed oil (37-50%), palm oil (20%). Considering the world coffee production is more than 7.2 million tonnes per annum, this would yield 340 million gallons of biodiesel. Obviously, the waste product would have to be collected and the countries with the highest number of coffee drinkers and the infrastructure to collect the waste would be the largest producers of the biofuel. It was calculated that in the USA an annual profit of over US$8 million could be made from biodiesel and pellets from one major coffee chain alone. Coffee oil extraction is easy and economical compared to traditional sources of biodiesel. Furthermore, coffee oil has antioxidants which are required for biofuel stability.
The prospect of using coffee oil as a biofuel is indeed a very attractive and welcome one when we consider the issues with other sources of biofuels. Biofuels have been seen as a solution to rising fuel prices, growing energy demands and the need to reduce emissions of greenhouse gases. However, growing biofuel crops brings the issue of competition for land to grow food crops. This could be solved by using biofuel plants such as Jatropha, which can be grown in marginal land where no food crop would grow. Nevertheless, a recent article in issue 30 of Water Policy Brief raised another problem, which makes growing crops for biofuel an unviable option, i.e. water scarcity. The article stressed that unless planned properly, biofuel crops are likely to escalate competition for water (e.g. maze and sugarcane need a lot of water to grow), especially in areas where it is already scarce. The problem is that biofuel crops are mostly being grown in countries where water is scarce. The article points out that if countries go ahead with their policies and plans to produce biofuels from crops, 180 cubic kilometres of additional irrigation water will be needed. In some areas this won't put too much stress on water supplies; biofuel crops in rainfed regions have little direct effect on existing water allocations. However, ambitious plans in China and India to boost domestic production of biofuels raise serious concern for future water supply. In the Krishna Basin in India, if sugarcane for biodiesel expands and more water is drawn from rivers, this will have serious implications for the environment. The environmental flow requirements for the basin are rarely met, especially during droughts, because increasingly more water is being withdrawn.
The water issues highlighted above only make the prospect of producing biodiesel from coffee waste, including a lot of defective coffee beans which are discarded into landfills every year, a very attractive option. We should feel even better now when we're sipping our cuppa from now on.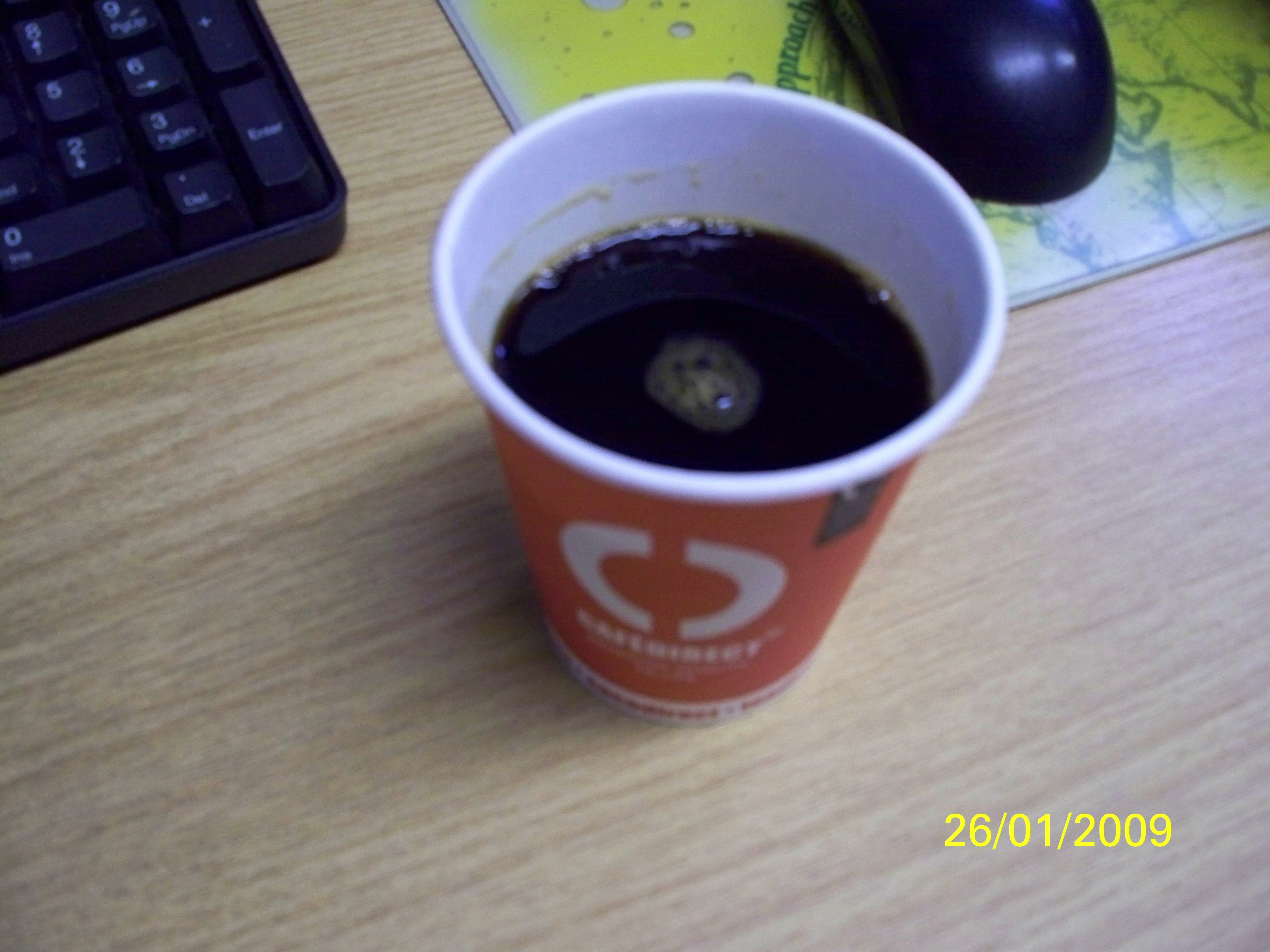 If you want to keep informed about the latest developments on biofuels, you should join the CABI Biofuels Information Exchange (http://biofuelexperts.ning.com/) for free access to over 35,000 research records on biofuels from our CAB Abstracts Database, as well as links to pertinent third party biofuels reports and books, news summaries, discussion forum and more!
References
Kondamudi, N.; Mohapatra, S.K. & Misra, M. (2008). Spent coffee grounds as a versatile source of green energy. J. Agric. Food Chem., 56 (24), pp 11757–11760 
Water Policy Brief, Issue 30.