Still haven't bought the Christmas present for that special person, who is the hardest one to find a present for? Why not buy your friends and loved ones their own personalised tree in the Scottish highlands and, at the same time, reduce carbon emissions! Plant a tree for life – a great and somewhat unusual environmentally friendly and ethical Christmas gift. Read on to find out more about this great gift idea.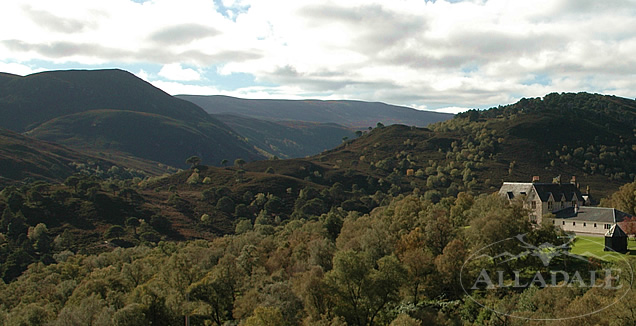 Reducing carbon emissions is one of the defining issues of our age and this Christmas there is no better present to give than the forward-thinking eco-package 'The Plant a Tree For Life' gift range.
It couldn't be simpler. For every 'Plant a Tree For Life' gift package sold, a tree is planted in the UK on your behalf at the Alladale Wilderness Reserve in Scotland. The reserve was featured in the BBC's 'The Real Monarch of the Glen'. The gift packages also include an educational DVD film of the planting site and a unique online pass code that creates a planting certificate which can be personalised with the receiver's name and generates GPS co-ordinates of the planting site, so you can even visit your tree!
Many of The Carbon Manager's trees are planted in the UK by youngsters from the Challenger Trust, a charity that takes disadvantaged children and gives them an experience of a lifetime at Alladale. A percentage from each sale goes to the trust under the patronage of Sir Ranulph Fiennes. So this Christmas why not give your friends, family and loved ones the eco gift that lasts a lifetime?
Recommended Retail Price £12.99. For more information about this unique Christmas gift please contact Ben Titchmarsh on 01223 410000 / ben@quitegreat.co.uk.
Visit the CABI Environmental Impact database for research reports / articles / books on reducing carbon emissions.