November 3, 2021
Jonathan Casey
1 comment
The UK is hosting the 26th UN Climate Change Conference of the Parties (COP26) in Glasgow from 31 October to 12 November 2021. This is the second in a series of four blogs by Jonathan Casey, Climate Change Manager at CABI, in support of CABI's involvement at the event.
March 9, 2020
MaryLucy Oronje
No Comments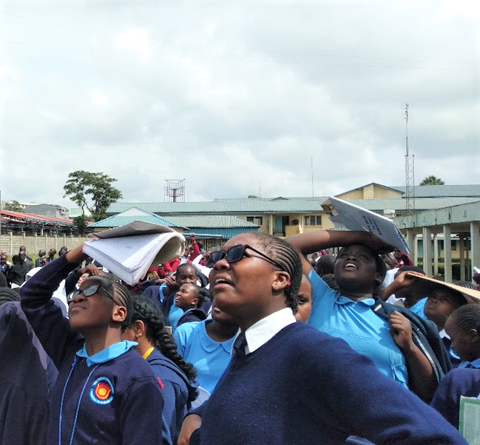 Around 250 students from the University of Nairobi, Manguo Secondary School and Visa Oshwal Primary School were part of a 400-strong crowd that gathered to witness the launch of a radiosonde packed with gadgetry as part of the UK Space Agency-funded* CABI-led Pest Risk Information Service (PRISE). The students literally had their eyes on the…
---
Views expressed in contributions do not necessarily reflect official CABI positions.