Changes to the environment in recent decades have been well documented and climate change is not disputed by scientists. Effects of climate change include a rise in global temperature and acidification of water with a reduced amount of dissolved oxygen. These abiotic changes affect the biology (for example the metabolism, development, growth, reproduction, and longevity) of fish and other aquatic organisms.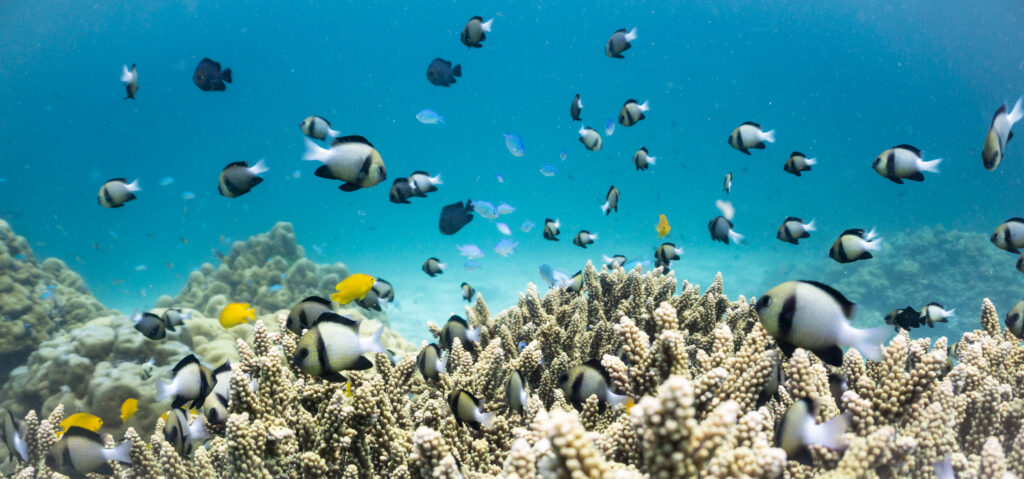 Climate change and COP26
Climate change will continue even if we can significantly reduce the output of carbon dioxide and methane. After careful studies of available data, scientists have concluded that the worst impacts of climate change will be reduced if the rise in global average temperature is less than 1.5C above the pre-industrial level. However, it is now more difficult to achieve this, as the final agreement of the Glasgow Climate Pact (2021) is a compromise. I fully agree with Dr. António Guterres, United Nations Secretary-General, who at the conclusion of the COP26 summit, lamented:
"Our fragile planet is hanging by a thread …[and] … We are still knocking on the door of climate catastrophe".

António Guterres, UN Secretary-General
The world population is 7.9 billion (November 2021) and it will increase to about 9 billion by 2042. Consequently, the demand for animal protein will grow and the production cost of land-based animal protein will continue to escalate. The increased cost is in part because it will have to compete with other increases in human activities (housing, transportation, industry) for available usable land.
The benefits of fish
With this in mind, fish protein is an excellent alternative to land-based meat. It is less expensive for consumers and this high-quality protein is easy to digest. It is also a good source for various essential minerals, such as iodine and Vitamin D. Some fish species are rich in omega-3 fatty acids considered essential nutrients for normal brain functions in humans. They may also reduce mental depression, cardiovascular disease and autoimmune disease. Eating fish regularly may even protect vision in old age and improve sleep quality. Consequently, fish is an important component of a healthy and well-balanced diet for humans.
However, no new fishing grounds have been discovered in recent years. Current natural fish stocks have either stayed stagnant or dwindled due to overfishing, loss of spawning grounds and fish habitats due to industrial development and pollution. One obvious option is aquaculture, which includes the breeding and raising of fish in captivity for human consumption.
Aquaculture and farmed fish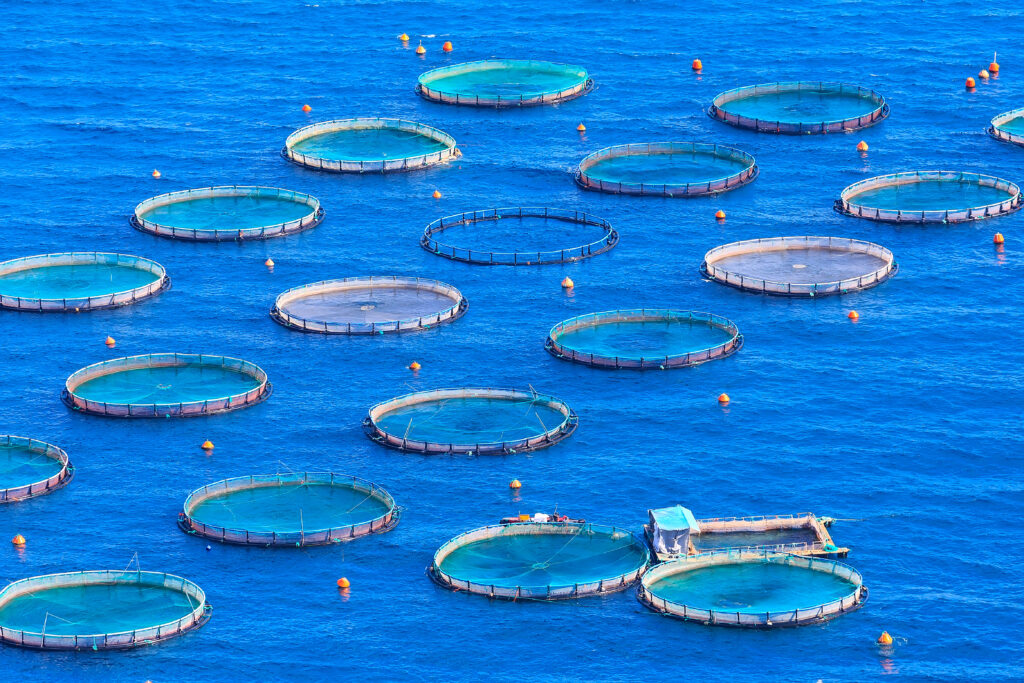 Aquaculture currently produces food more quickly than any other food-producing sector and it has been extensively studied and documented in the scientific literature. Climate change has and will continue to affect the industry, as it will have to keep responding to ongoing changes to the environment to maintain its present growth rate. Successful adaptations will rely mainly on the ability of fish producers to respond to climate change, and this will be more difficult for the small-scale producers usually found in developing countries., Meanwhile, large-scale producers tend to be in more developed countries, benefiting from the advantages of large-scale operations. For instance, they often have better and more stable financial support, up-to-date management skills, the ability to afford more advanced technologies, and more reliable supply-chain systems to help mitigate environmental changes.
Cage culture of finfish (rearing fish in floating or stationary cages) is less expensive to operate and is one important component of aquaculture. It usually takes place in countries with limited usable land, but with relatively long coastlines and/or extensive river-lake systems. Other advantages of cage culture include using fish that have higher temperature tolerance and more responsive immune systems. Fish are also monitored regularly for infectious diseases and disorders, so that early detections and treatments will prevent or at least reduce the severity of outbreaks.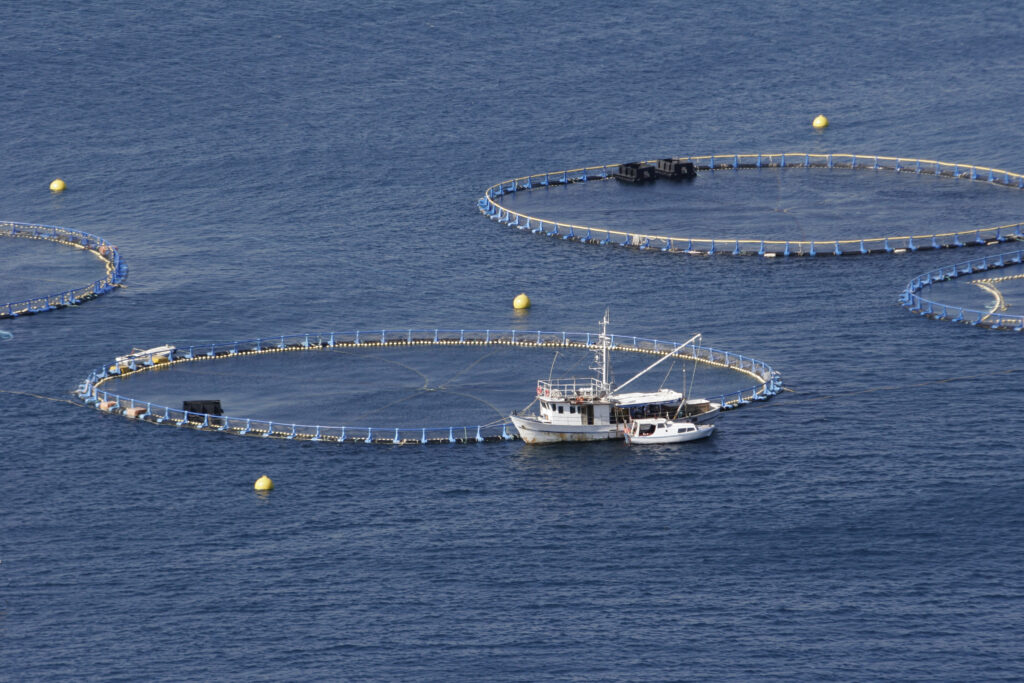 Ongoing environmental changes call for practical changes and recommendations in food production, and aquaculture is just one option to contribute to tackling this important issue.
---
Additional resources
Find out more in the author's book series on climate change and fish health, available now on the CABI Bookshop:
Climate Change and Non-infectious Fish Disorders
Climate Change and Infectious Fish Diseases
Coming soon:
Climate Change on Diseases and Disorders of Finfish in Cage Culture', 3rd edition
Completely revised and updated by internationally recognized experts, this new edition has three new chapters on algal bloom, biosecurity and fish welfare.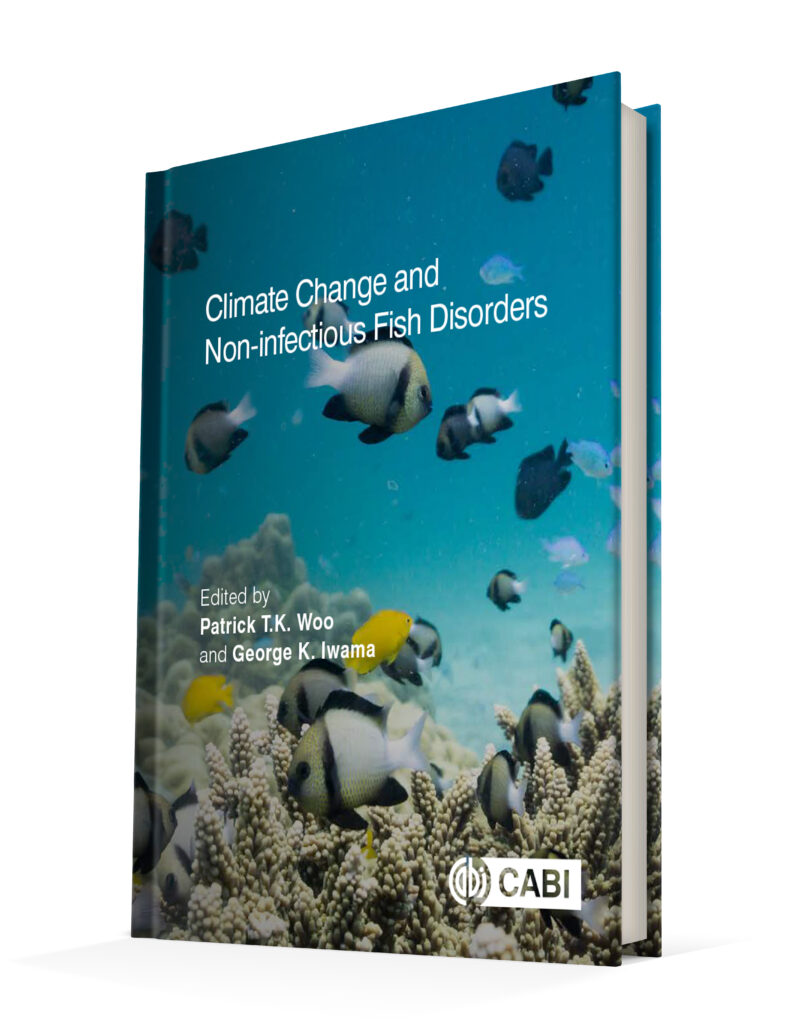 ---
All images ©iStock
Related News & Blogs
CABI has contributed to new research findings in an infographic from the Asian Development Bank (ADB) which reveals the continuing impacts of the COVID-19 pandemic on farm households in Pakistan. CABI in Pakistan facilitated telephone surveys with over…
25 May 2022