As a result of globalization, international trade in commodities, ranging from agricultural and forest products to components of a manufacturing chain to a large variety of consumer goods, has increased greatly. In 2016, the most traded goods by category were as follows: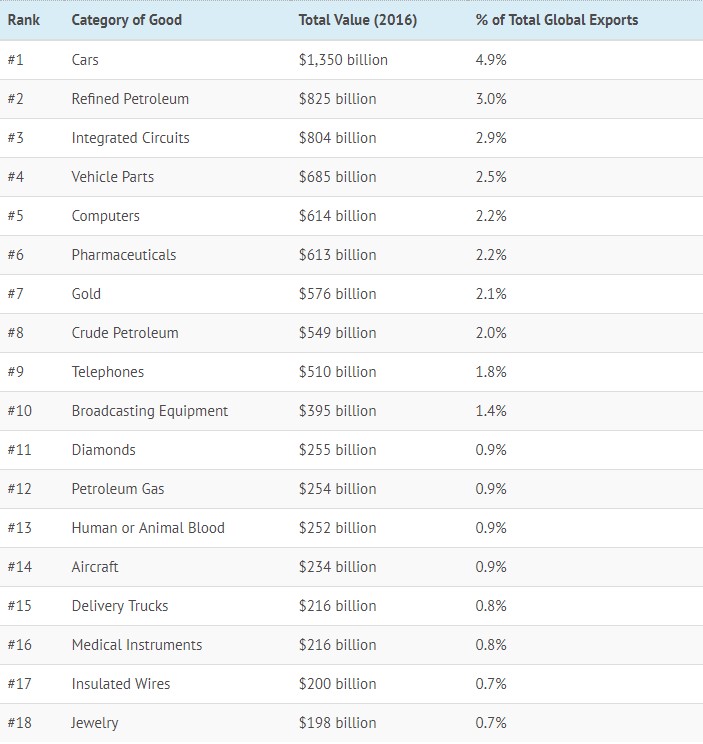 What does it mean?
Finished automobiles and auto parts accounted for $2.035 trillion in trade during 2016, followed by crude and refined petroleum, plus petroleum gas at $1.628 trillion. Oil also stands out as a key commodity: refined petroleum ranks at number two with $825 billion of trade, while crude petroleum and petroleum gas are at numbers eight and 12, for $549 billion and $254 billion traded, respectively.
The agricultural and forestry sectors are also important contributors to global international trade of some $1.9 trillion annually. Total trade in crop and livestock products amounted to $1.282 trillion in 2016, which would rank it at number three. In the same year, trade in forest products of all kinds amounted to $227 billion, which would certainly rank it as a top-20 trade category. Ecosystem services and carbon fluxes, agriculture and forestry have been identified as important sectors in mitigating climate change, because they impact land use.
Why modelling?
Modelling international trade in various commodities permits analysis of various trade policies, such as tariff and non-tariff trade barriers and, in some models, price changes in other sectors (e.g., changes in oil prices). Because of the long-standing Canada-U.S. lumber trade dispute and the current pressure on the world's forests as a renewable energy source, much attention has been directed toward the modelling of international trade in wood products. Trade models help to identify gainers and losers of trade policies (whether trade restrictions or trade liberalization) and their impacts on prices. Models can also help identify unexpected responses. For example, forest trade models show that policies which subsidize use of biomass to generate electricity reduce prices of lumber, but also undermine the policies as costs of subsidization increase.
Lumber trade disputes, models and examples
International Trade in Forest Products focuses on the forest sector. It also provides a variety of different models that can be used to build international and regional trade models specific to a particular sector or policy. Some of the models are 'off-the-shelf', for instance, those looking at Canada-U.S. forest products trade. However, models can be modified to address issues appropriate to other trade commodities and policies.
This book describes two types of trade models. One is rooted in economic theory and mathematical programming, and the other consists of two econometric/statistical models: a gravity model rooted in theory and an approach known as GVAR that relies on time series analyses.
The book provides the background theory behind models and enables readers to construct their own models to analyse policy questions that they wish to address, whether in forestry or other sectors. Examples illustrate how models can be used to say something about a variety of issues, including identification of the gains and losses to various players in the North American softwood lumber business, and the potential for redirecting sales of lumber to countries outside the United States. The discussion includes other products besides lumber, and examines, for example, the effects of log export restrictions by one nation on all other forestry jurisdictions, the impacts of climate policies as they relate to the global forest sector, and the impact of oil prices on forest product markets throughout the world.
Practising economists and researchers who wish to examine various policies that affect international trade will find this book of interest, whether their focus is local or international in scope. Because the book provides the theoretical bases underlying various models, students and practitioners will find this a valuable reference book or supplementary textbook.
---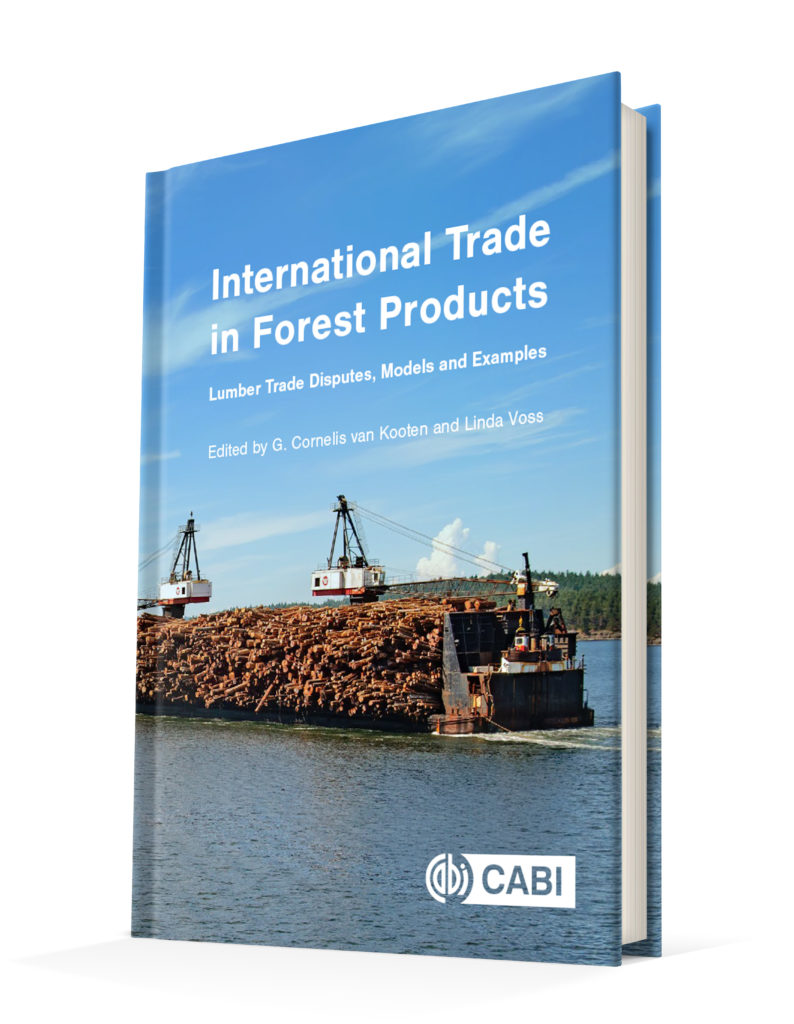 Related News & Blogs
Spices are now an every day commodity in households around the world. James Hancock explores the origins of this important trade.
14 February 2022